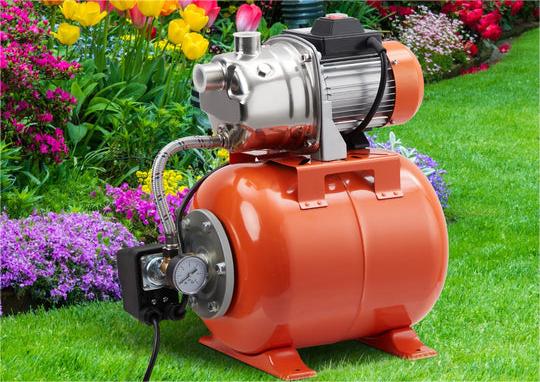 At GARVEE, we take great pride in offering a wide range of top-notch pumps that are designed to meet all your water pumping requirements. Whether you need a 3/4HP shallow well pump, a pump with a pressure tank, or an
irrigation pump
, we have you covered. Our website, https://www.garvee.com/collections/pumps, serves as a convenient platform to browse and purchase pumps that deliver exceptional performance, durability, and efficiency. In the following paragraphs, we will delve into the different types of pumps available at GARVEE, highlighting their features and benefits.
3/4HP Shallow Well Pump One of our popular offerings is the 3/4HP shallow well pump. Engineered to deliver efficient water supply for domestic applications, this pump is perfect for households utilizing water from wells or other shallow water sources. With its powerful 3/4HP motor, it can draw water from depths up to XX feet, providing a consistent water supply to your home. Its compact design ensures easy installation, while its durable construction guarantees long-lasting performance. Whether you need to boost water pressure or fill a storage tank, our 3/4HP shallow well pump is a reliable choice.
Pump with Pressure Tank If you require a
pump
that can maintain a steady water pressure throughout your property, a pump with a pressure tank is the ideal solution. Our range of pumps with pressure tanks ensures constant water pressure by storing water in the tank and delivering it as per your requirement. This optimizes the pump's energy consumption and reduces the frequency of cycling, leading to increased lifespan and reduced maintenance costs. Whether you need consistent water pressure for showers, faucets, or sprinkler systems, our pump with a pressure tank offers a reliable and efficient solution.
Irrigation Pump For all your irrigation needs, we provide top-of-the-line irrigation pumps. These pumps are designed to efficiently distribute water to your agricultural or landscaping areas. With their high flow rates and robust construction, our irrigation pumps effectively handle large volumes of water, ensuring optimal irrigation for your plants. Our pumps are equipped with advanced features such as thermal overload protection and automatic shut-off to prevent any damage caused by excessive heat or power surges. Invest in our irrigation pumps for improved crop yield, lush green lawns, and thriving gardens.
When it comes to purchasing pumps that guarantee exceptional quality and performance, GARVEE is your go-to destination. Our website offers a seamless shopping experience, allowing you to browse our extensive collection of pumps, select the one that suits your needs, and have it conveniently delivered to your doorstep. From the versatile 3/4HP shallow
well pump
to the reliable pump with a pressure tank and the efficient irrigation pump, our range is tailored to meet different water pumping requirements. Trust GARVEE for all your pumping needs and experience the convenience and reliability our products offer. Place your order today and let us help you find the perfect pump to meet your water pumping needs.